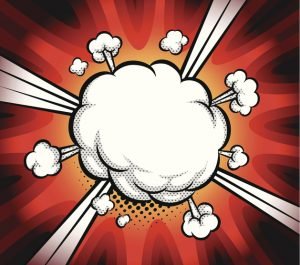 Unsatisfied with the level of attention you're receiving on social media? It's time to turn things around and crush your social media game in 2017.
Realtors, get ready to finally gain some traction with these 5 simple tips.
1. Fine Tune Frequency
Posting shouldn't be about checking off your to-do list. Realtors on social media should focus on gaining attention and engaging with fans when they're online, not necessarily when you're online. Not sure when it's the best time to post?
Check out our blog, "Facebook for Small Business – How to Nail the Best Time to Post" to fine tune your social media posting frequency.
2. Make a Magical Moment
Feeling ignored on Facebook? Maybe you're missing the magical micro-moment. With today's algorithms, it's not about posting more stuff in hopes you'll be seen at the right time, it's about posting the right stuff…at the right time to anticipate consumer needs.
Take an in-depth look at the micro-moment on our blog, "Does it Feel Like You're Spinning Your Wheels but Getting Nowhere? Discover Micro Moments for Real Estate," to stand out from the competition.
3. Attack Your Audience
To grow a business, you know you must do more than just turn on the lights and wait for customers to come to you. Successful real estate agents know they must attack marketing, look for new and exciting PR opportunities and work hard to get the referrals they need to succeed.
Growing a business audience online is no different. Engage fans with original conversation, share a mix of external news articles, blog posts, viral videos. And give them reason to trust and share your content, too. Your audience wants valuable, entertaining and informational information. Not ads.
See our recent post, "Using Compelling Content to Anticipate Customer Needs" for more great insight on content creation.
4. Create Consistency
One day you're hot…one day you're cold. Realtors must avoid a streaky schedule at all costs, otherwise, it's a sign you might not care. Make it your mission to create a consistent posting schedule and stick to it. You want to stay top of mind without driving them insane, though.
See our recent blog, "How Often is Too Often to Post on Facebook?" to find out how often realtors like you should post on Facebook.
5. Strategize
One of the best things realtors on social media can do to succeed is approach it strategically. Forbes posted, "Don't Make This One Stupid Mistake with Your Social Media" that prompts businesses to ask a few important questions:
Who are the business's customers?
What is the target market?
Which is the best way to reach these customers?
What is the goal of social media?
Does the ROI from social media justify its effort and expenditure?
What actions should the social media audience be taking?
How does the social media strategy align with business goals and overall revenue?
Answer the above questions to start building your social media strategy and follow up with a strong content plan.
Post Café – The Best Kept Content Secret for Realtors on Social Media
Wondering how Post Café works? It's the turnkey content solution that realtors on social media need to establish authority and grow a strong online presence.
Get ready to crush it and start your New Year off with the right content. Call us at 732-218-9377 to learn more about lightening your marketing load today. Pow!