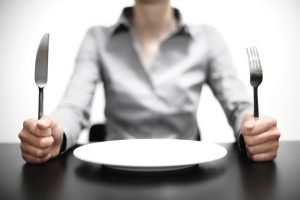 Have you ever experienced the infamous roller coaster cycle of 'feast or famine' in your business? Those times when leads are pouring in (perhaps more than you can handle) and then those times when everything goes silent (often eerily quiet)? In some industries, this occurs at predictable times of the year; for example, real estate agents typically experience 'feast' in the spring when the market starts to pick up speed after a slow winter. But thankfully there are a few ways realtors on social media can actively reduce the severity of the 'feast or famine' routine.
Don't Get Stuck Riding the Ebb and Flow: Get Consistent In Marketing
During 'feast' times, other tasks, like marketing, content creation and social media postings tend to fall through the cracks. Since I already have a steady number of customers, I'll just catch up on all that stuff later, right? Wrong.
If you put off these important pieces of building your brand until famine, you may: A) feel like you're starting all over from scratch, or, B) feel too unmotivated to dig in again. Any momentum you had from past efforts will be long gone…and before you know it, the whole cycle will begin again.
Don't get stuck riding the ebb and flow…without control. Add some much-needed consistency to your social posts to stay in constant contact with current and prospective clients. The sooner you start stabilizing your social postings, the sooner you'll start taming your feast or famine problem.
Get Off the Roller Coaster: Start Building Relationships
Build strong relationships with past customers and keep in touch with them regularly. Whether you connect with them through phone calls, face-to-face meetings, emails, or social media, you should be the first person on their mind when a friend asks for their opinion about buying a home.
Plus, when you stay in front of your customer's minds, asking for referrals will feel like a breeze.
Eliminate the Hit or Miss Factor: Realtors on Social Media Need a System
Another way for realtors on social media to step off the feast or famine see-saw is to set up systems.  Manage time effectively and you'll eliminate the hit-or-miss factor. Time is your most valuable asset, after all.
Set up a system for new clients, new transactions, follow-ups, newsletters, social posts… you name it. And then use them relentlessly. One simple system for content generation and social posts is by using Post Café. Our simple solution allows you to stay in touch with your target audience all year long by offering them clever, informative and buzzworthy articles that they can't ignore. All this industry-related content is posted on a real estate focused hub (along with all of your agency information) and automatically shared to your Facebook page.
It's smart and it's simple.
Smart and Simple Post Café for Realtors on Social Media
Enough is enough, don't let the feast or famine virus infect any more lead generation on social media. Make a point to seek out new (better) ways to keep social posts consistent with Post Café and nurture a steady stream of leads all year long. Get the help you need so that you can connect more with clients one-on-one and spend less time generating content for social media.
Find out how our service works or call 732-218-9377 for more information.