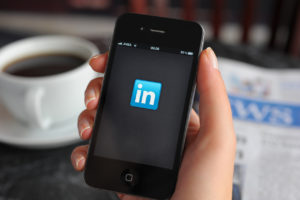 With around a half-BILLION users, LinkedIn is a social platform that you simply can't ignore when it comes to marketing your business. Whether you've been reluctant to incorporate the business-focused social platform into your marketing mix, or your LinkedIn strategy simply needs a refresh, here are 5 tips to LinkedIn success for any brand in 2019.
Start with your company page
Unlike a personal profile on LinkedIn, a company page gives you the opportunity to showcase your business as a whole. When well-executed, it allows LinkedIn users to quickly learn more about your business and the services it offers.
Be sure to write a compelling description of who you are, what you do and where you do it, and include relevant keywords to make your page more discoverable in search results. Bear in mind that a company page is not meant to be a 'set it and forget it' kind of endeavor.
Remember to keep it up-to-date with new developments or areas of expertise, accolades you've received or anything else that helps it stay fresh and compelling.
Create a group
LinkedIn groups are 'a place for professionals in the same industry or with similar interests to share content, find answers, post and view jobs, make business contacts, and establish themselves as industry experts.'
Sounds perfect, right?
Being able to create a group based on whatever topic or industry you would like allows you to provide valuable insight and information to a group of like-minded individuals, and lets you network beyond your immediate circle of connections. As an individual representative of your business, you can also join and post within groups that are relevant to the service you provide and the industry you work in.
Use hashtags in your posts
If you are a LinkedIn veteran, you may recall that hashtags were once useless on the platform. But recent updates have included adding hashtags to LinkedIn functionality, and making them searchable.
This means that LinkedIn users can now search by specific hashtags they are interested in, and that they can select hashtags to follow to ensure that relevant content gets delivered directly to their feeds. As a business, including a few well-chosen hashtags relevant to the content in each post you make will help your message, and your brand, to be discovered by an audience beyond your existing LinkedIn circle.
Post videos
It's no secret that video marketing has become one of the best ways for brands to connect with their audience on social media in general, and LinkedIn is no exception. Like most social platforms, LinkedIn would prefer to keep its users on the platform as long as possible, so they favor native videos, or videos which are posted directly to LinkedIn (as opposed to videos that drive people to an external site to view them). When you create videos to post to your other social platforms, like Facebook or Instagram, go ahead and share them with your LinkedIn audience, too!
Stay up-to-date on new developments.
Like all social networks, LinkedIn is constantly evolving. The platform underwent many relatively major changes last year, and more updates and improvements are expected for 2019. Keep your strategy fresh, and make sure that you are taking advantage of new functionality and opportunities available by subscribing to the official LinkedIn blog.
As the top-rated social media platform for generating leads, pursuing a LinkedIn marketing strategy represents an opportunity for any brand, in any industry. Post Café can help you maintain an active presence on LinkedIn for your business by writing and posting the industry-related content that your audience wants to see. Give us a call at 732-218-9377 to find out more.