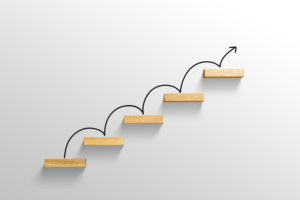 Figuring out how to grow your moving company can be overwhelming. It can be a difficult road to even know where to start. Of course, every business has its preferred route, but here are some quick tips and inspirational quotes from successful entrepreneurs that moving companies can implement right away.
How to Grow Your Moving Company: As Shared By Successful Entrepreneurs
You Have 90 Seconds
"You have 90 seconds, if you're lucky. If you can't make your point persuasively in that time, you've lost the chance for impact. Facts and figures are important, but it's not the only criteria, you must present in a manner that generates expertise and confidence."
–Robert Herjavec, entrepreneur and investor
First impressions are fundamental to success, in person and online. More often than not, people will form their first impressions about your company before they even meet you. The way you portray your moving company on social media and respond to comments and reviews will influence the way people perceive who you are.
Increase Your Capacity and Streamline Processes
"My business advice? Think honestly about who you are, what you want to accomplish, and what mindset you need to have to get there. Because the biggest thing that will hold you back is your own nature. Few people are natural risk-takers or emotionally ready for the challenges of building a business. You can't just sign up for a marathon and run it without ever training. You have to increase your capacity and become fit. Being an entrepreneur requires similar kinds of emotional and psychological fitness so that you don't become the chokehold on your business's success."
–Tony Robbins, entrepreneur, best-selling author, philanthropist and the nation's #1 life and business strategist
Smart moving companies view business processes as opportunities to increase capacities and streamline processes. This means removing unnecessary steps, adopting new technology and innovative strategies. For example, Post Cafe helps moving companies stay consistent with posting professional and relevant social media content which means less time and less stress for you!
"There are no great limits to growth because there are no limits of human intelligence, imagination, and wonder."
– Ronald Reagan, Actor and 40th President of the United States
Live for the moment, plan for the future.
"You are the designer of your life. If there are parts of your life that do not fit well, you can make adjustments. Think of your life and career as clay on a potter's wheel and you as the potter. Get a picture in your mind of what the masterpiece looks like and keep shaping toward that picture."
– Bonnie Hagemann, Executive Development Associates
Only half of startups make it past year five and only a third of those make it to year ten. How can moving companies ensure sustainability? Create a growth plan that involves more than simply envisioning long-term success. Like many companies, strategy is essential to take your moving company to the next level. While growth strategies are not a one-size-fits-all approach, your deliberate plan should include a value proposition, identify your target audience, define key indicators and revenue streams, research the competition, and play on your strengths.
"Companies that grow for the sake of growth or that expand into areas outside their core business strategy often stumble. On the other hand, companies that build scale for the benefit of their customers and shareholders more often succeed over time."
– Jamie Dimon, President and CEO of JPMorgan Chase
Fall In Love with Solving the Problem
"Don't fall in love with your business idea. Instead, fall in love with the problem you're trying to solve for your customers, and validate your business idea early on so that it is a problem worth solving."
-Steli Efti, CEO of Close.io
Problems are good to have. That's why your customers are searching for you online! The trick is to know what they're searching for and deliver content on those topics before they search for it. If you want to attract…and convert your ideal customers, consider addressing your audience's pain points to create keyword-rich content for social media posts.
"The only strategy that is guaranteed to fail is not taking risks."
— Mark Zuckerberg, founder, Facebook
Growth is all about staying on top of your game.
As your moving company grows, it's important to take a step back on occasion to assess how far you've come and decide where to go next. It all comes down to people. Don't be afraid to take advice from others and pass along your knowledge to your peers, that's what will make your business grow.
In today's fast-paced, competitive environment, you can't afford to sit around and wait any longer because you simply "don't have the time" or "don't know where to start." Discover useful tools, like Post Cafe, that are specifically designed to make your life easier and help you grow your moving company where you envision it should be.
Find out more about Post Cafe for growing your moving company and contact us with any questions.
More Post Cafe Blogs We Think You'll Enjoy