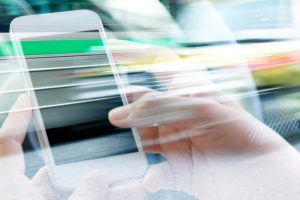 Pondering whether social media is a good idea for your brand? With over 60 million active business Pages, chances are your competition is already there. If that's not enough to convince you and you're still thinking it through, we've drawn up a handy Facebook for business pros and cons list to help you weigh your options.
What is Facebook for Business?
A Facebook Business Page is a page on Facebook that represents a business or brand. Here you can post messages, promote services and engage with your audience who have willingly "liked" your page.
Facebook has opened a nice giant window of opportunity for businesses to build brand awareness organically and get their messages in front of a large audience. Brands big or small, businesses nationwide or local, industries that innovate or serve… they can all benefit.
Armed with the right insight and tools, Facebook allows businesses to connect with real people in real time. Plus, with seamless communication opportunities through Messenger and integration with Instagram, Facebook offers greater reach for businesses.
Ready to step into the world of Facebook for business? Here are some key pros and cons to consider first.
What Are the Pros of Facebook for Business?
The rules of the road may be (always be) changing for brands on social media, but Facebook for business still holds strong.
Facebook for business gives you access to a massive, targeted audience.
Perhaps, the most compelling pro of all- Facebook provides one of the biggest potential audiences online. With over 1.45 billion daily active users and counting, it's easy to target local audiences and reach key decision-makers through Facebook ads.
Increase brand awareness and trust.
Close to 50% of users like a Facebook business page to show support for a brand they like. As long as your messages offer a strong value proposition, you'll always have an opportunity to build brand awareness and trust. And that trust creates a unique repeat business opportunity that's far more profitable than trying to constantly reach first-time customers.
Opening the door for limitless opportunities, businesses can create special offers, promotions and contests to share directly with their Facebook audience.
Build some serious reputation through reviews and recommendations.
Facebook for business gives you the opportunity to make your audience notice and fall in love with your brand…and gather reviews to make others fall in love with you, too. And now with Recommendations, it has basically become the 21st century word of mouth marketing.
Create a voice for your brand.
With live videos, visuals and endless opportunities to share stories, businesses get to be as transparent and genuine as they want on Facebook. This unique realness helps people relate to your brand and make the ever-important human connection.
What Are the Cons of Facebook for Business?
Is your business better off without Facebook in your life? Most likely not. But, let's find out.
Posting on Facebook is going to take a lot of your time.
We're not going to lie, it takes time to come up with quality content to post on Facebook. Pew Research found that Facebook users log on and check their feed more often than users of any other social network. Knowing this, it's vital to post fresh content on ongoing basis.
On top of that, since Facebook runs 24/7, regular monitoring is required to respond to comments and engagements. If you want to do it right, Facebook for business takes time.
Your audience isn't on Facebook.
With the exception of individuals ages 65 and older, a wide range of demographic groups use Facebook. About 75% of women in the U.S. use the popular platform, compared with 62% of men. Realizing that about two-thirds of Americans (68%) use Facebook, ages 25-34 are the biggest age group and the "over-55" group is actually the second-biggest demographic. And even though Facebook has plateaued with millennials, and time on the site remains stagnant, it still remains popular with teenagers. So, depending on your demographic, you might be better off exploring Instagram, Twitter or Snapchat instead.
Business messages on Facebook can get lost in the online world of information overload.
With so many posts being pushed out by the minute, News Feed noise presents another challenge for businesses. It seems that as the battle for attention continues, the pool of people taking notice of your message gets smaller and smaller. So, how can you get any attention in such an infinite space? Relevancy is (at least part of) the answer.
As you may recall, Facebook recently changed up its algorithms to show more posts to users that are from friends, family and groups….and less from businesses. That means Pages that post irrelevant content will see a drop in engagement. In other words, if you don't have a relevant, dynamic message that catches the eye, you're going to get lost.
Is your Facebook business page working for you?
While there are pros and cons to most marketing, Facebook for business included, if you have access to the right tools and resources like Post Cafe, the pros will almost always outweigh the cons.
Don't waste any more time attempting to leverage a message that'll fall on deaf ears. If you want your audience to see and share your content, you gotta make it awesome.