If you've ever tried to start a blog before, you know it takes a crazy amount of time and work. And if you have a million and one other tasks on your list, it's tough to give the blog content the attention it needs to be a valuable, effective part of your real estate marketing mix.
So, what's a realtor to do?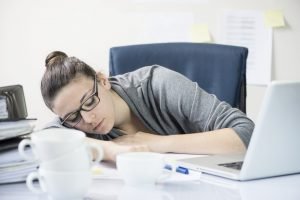 As blog content for realtors becomes more widespread and effective, the answer is outsourcing to the experts. If you're thinking, "but I simply don't have the budget to handle that." Think again. Post Café is the easiest (budget-friendly) way for realtors to be active within social media using professionally written content as a base.
It's really quite simple. We'll write awesome stuff, post it to your social account, and give you the credit right on the article. As a result – Your clients stay engaged. You look smarter. You can spend more time selling.
Consider these six benefits of using a service, like Post Café, to make blog content for realtors a stronger component of your social media marketing mix.
Outsourcing Blog Content for Realtors Made Easy
1. Focus On Other Goals
When you utilize a professional writing service, like Post Café, to create social posts with expert blog content for realtors, you save a lot of time. We take the stress out of the equation so you can do what you do best.
As we said in our previous post, "Too Busy to Grow Your Business with Social Media? Find out How to Lighten Your Load," investing in content for social media is key for business success, so rather than adding more to your plate, simply make it easier to manage.
2. Get More Done
Call on the experts to handle it for you and you'll find you can get way more done in way less time. Talk about checking off your "to-do" list in hyper speed and taking multitasking to new levels. More work done in less time equals more leads and sales for you.
3. Decrease Stress
You're guaranteed reliable articles that are written and delivered on time, every time. Now you don't have to stress about finding the time to write, edit publish and schedule in your social posts. Never miss a deadline again!
See "So, You Still Don't Have a Business Blog? Don't Let These 3 Excuses Stop You from Getting Noticed on Facebook," for more inspiration to get started.
4. Position Yourself as an Expert
Give your customers exactly what they're looking for and showcase your authority so prospects will trust you. At Post Café, we not only use professional writers, but also those who are knowledgeable in the real estate industry trends to create the best articles possible. That way, you get to benefit from their expertise and the exceptional content they create for you.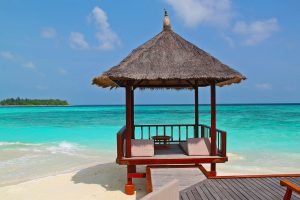 As we've said before, clients will think you are amazingly smart, incredibly insightful and helpful, and immediately hire you as their agent. They'll start sending you major referrals so ultimately, you can retire early to a tropical island*
*Tropical island not guaranteed
5. Build Conversations
Build ongoing conversations around homeownership that extend way beyond the sale and your agency will add value for year. As we mentioned in our previous blog, "Cultivating a Strong Online Community – Lessons Learned from CrossFit," It's not about you. It's about them. You must create optimal growing conditions (educational, inspirational and entertaining content) to not only bring in the new clients, but also to allow your current customers to thrive.
6. Get Results!
Powerful blog content gives you the results you need to be successful. As traffic, engaged subscribers, leads and sales increase… so does your ROI! All of this makes the decision of working with Post Café a no brainer.
So, don't sweat it if you can't devote in-house resources to writing content. We do. Let the experts at Post Café help you get started with all the content you need to get noticed; call us at 732-218-9377 to learn more!