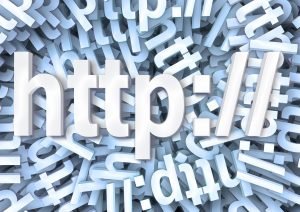 Like most things today, we're faced with too many choices online. It can be paralyzing, but don't fear! We're not going to ask you to choose. Because when it comes to websites vs Facebook Pages, it's not a matter of deciding if one is better than the other…businesses really need to have a strategy for using both of them synergistically. Here's why.
Why You Need a Company Facebook Page
A company Facebook page is considered one of the must-haves of digital marketing- an essential component of any social media marketing campaign. Millions of businesses are actively using social media platforms, like Facebook, to drive their brand. If you're not one of them, you're missing out big time. It's kinda the place to be these days.
Although you're dealing with some limitations from a third-party site, you have direct access to your customers with a live communication feed and 24/7 updates. With one simple click of a button, your audience can get all of your updates, comment on your Facebook page and share your posts with their friends and families. It opens the door for building a strong community and accessibility to network with others in your industry.
Why You Need a Website
Since so many people personal use social media sites, like Facebook, it's often tempting for business to think they just need to be on Facebook. But the fact is, your customers expect you to have a website that's professional and up-to-date; it's a sign of longevity.
And unlike Facebook, you own your website, which gives you complete control over your layout and entire online image. You also have more leeway to sell to your customers and include other marketing features such as videos, customer review and blogs on a website. It's a must for business branding and credibility.
Websites vs Facebook Pages: Create Synergy
Having both a Facebook Page and a professional website will ensure that all your bases are covered. Your website: evidence that you're a leader in your industry and in this for the long run (aka, you can be trusted). Your Facebook page: space to talk and engage with customers, showing authenticity and personality. But you shouldn't just have them, you need to create synergy.
Facebook Pages and traditional business websites are supposed to complement each other and work together. Your Facebook Page should contain links to your website and your website should link visitors to your Facebook Page. For example, promote content on Facebook that positions you as a leader in your industry, then drive them to your website. It all boils down to giving your customers what they're looking for across multiple platforms by combining the best of both worlds.
Content for Facebook Business Pages from Post Café
Are you a small business owner trying to figure out the real value of Facebook Pages for your brand? Post Café helps small businesses around the country boost sales by providing the valuable content they need to make a splash on social media. Connect with us today to learn more.