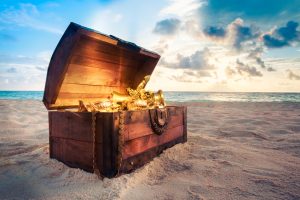 There are many positive things when it comes to using social media channels like Facebook for business; they allow us to connect with our audience and strengthen relationships in ways that weren't possible before. Facebook has the power to boost your brand's image…but it can also harm your reputation if its mishandled. Since social media is fast becoming the more natural way for customers to communicate with brands, it's critical to communicate genuinely, respectfully and with gratitude.
"The greatest source of happiness is the ability to be grateful at all times." ~Zig Ziglar
Realizing the Power of Gratitude on Facebook
Since Thanksgiving is just around the corner, we thought would be a perfect time to talk about gratitude. Showing gratitude within your Facebook content is a necessary and effective "best practice" in social media. For example, although you may not be able to thank everyone who comments your posts, make a point to respond and thank several people every day. It may seem time consuming, but it's a great way to give back to your fans and show your appreciation.
Although you probably say "thank you" to customers all day without even realizing, it can be a very powerful tactic for growing your customer base on social media, as well. A simple expression of gratitude online can connect you with the right people; creating a treasure trove of exposure. Plus, you're humanizing your brand and making it easier for others to make a connection with you.
The Treasures of Gratitude on Facebook
Scientists studying positive psychology found that a one-time act of thoughtful gratitude produced an immediate 10% increase in happiness and 35% reduction in depressive symptoms. The happy effects disappeared within three to six months, which shows that gratitude is an act to be repeated over and over.
The John Templeton Foundation developed the infographic below related to the impact of gratitude.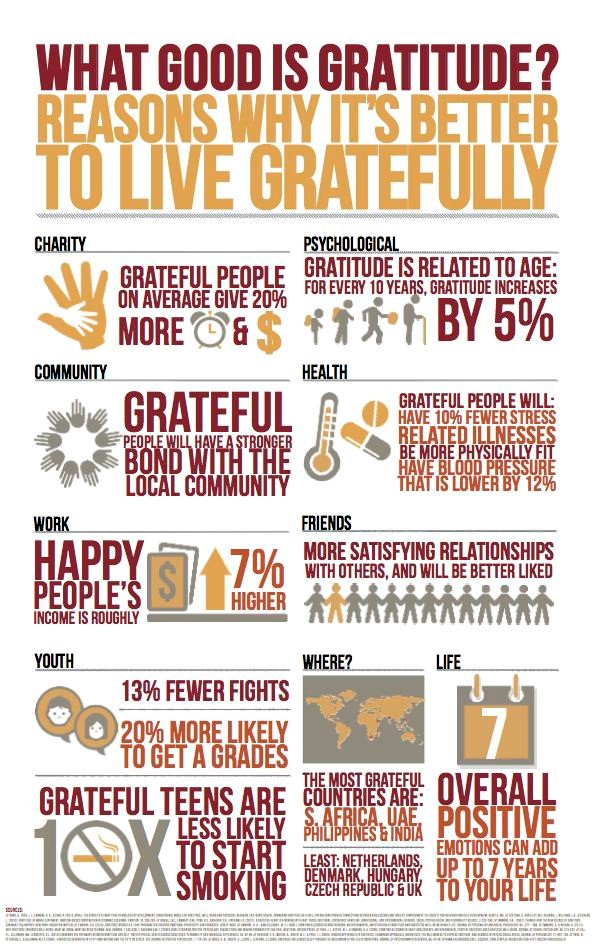 No matter if you express your thanks publicly through Facebook comments or privately through Facebook messenger, it's important to take the time to find a way to say thanks to those who contribute to your social media. It's one of the most powerful ways you can take charge of your happiness and brand's well-being.

Ready to spark some thanks of your own and discover the power of gratitude on Facebook?
3 Ways Content can Unveil the Power of Gratitude on Facebook
Tag Others- It's really a win-win. If you have the opportunity to tag another corporation or client, your post will also show up on their wall, while they get the benefit of exposure from being on your page as well. Just don't spam-tag. Make sure it's a legitimate connection.
Share and Like- Use your platform to shine the light on someone else. Like other business' posts, share useful links…shine the light on someone else for a change.
Comment- Sometimes we get so caught up on negative comments that we often forget to show gratitude for the positive ones. You can't fake gratitude; it must be genuine. Show authenticity for what your customers have brought to your business and your life.
Gratitude isn't something we should limit to practicing on Thanksgiving Day alone, though. We need to put stock in it every day, 365 days a year to fully get the effects both personally and professionally.
Happy Thanksgiving from the team at Post Café!