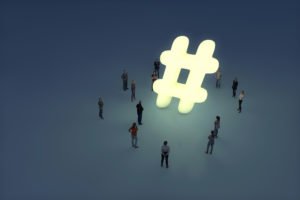 Last week, Instagram, the mega-popular photo-sharing app, announced that it will now be allowing users to follow hashtags, much in the same way they are currently following other accounts or profiles.
How does it work? Let's say a home buyer is interested in purchasing a home in Seattle. That user can now select hashtags related to the area (maybe #seattle, #washington, #seattleliving or hashtags for particular suburbs or communities) to follow, and public posts made by other Instagram users and brands that have used these hashtags will appear in that user's feed.
As with most updates from the Facebook-owned app, this one, too, is accompanied by a new algorithm which will select the best content within a given hashtag to land within a user's feed. Prioritization will be based on a number of factors, including quality of the post, and how recently it was posted.
What are the implications of this most recent Instagram update for realtors?
It confirms the relevance of hashtags on Instagram. We've been singing the praises of the use of hashtags by realtors for a while now—used correctly, the ubiquitous pound sign can be a super-effective way to get your brand and its content discovered by potential customers, and a powerful tool to help boost audience engagement on your social campaigns. Instagram's latest move is a call-to-action to any realtor who has until now neglected the hashtag to figure out a strategic way to incorporate it into their marketing strategy.
It will enable realtors to more easily find and connect with potential customers. Using the example above, a realtor who specializes in homes in the Seattle area could identify and follow those same hashtags to locate their audience on Instagram, and to tune into what customers and prospects are saying.
It will help expand your audience. Making quality posts and consistently tagging them with the relevant hashtags will enable your message to land in a potential customer's feed that you might not otherwise have had access to. If they like what they see, they will likely follow your profile in the hopes of seeing more of it.
If you are fortunate enough to already have a branded hashtag that has taken off with your audience, the Instagram update will make it easier to ensure audiences and customers are staying engaged with what you are offering. It also enables your loyal customers to advocate for you—by using your branded hashtag when they make their own posts about their new home or their successful open house, they are helping to spread your message.
Stay on top of your social media game with Post Café
The social media landscape is constantly changing. Let Post Café help you keep up! Give us a call at 732-218-9377 to learn more about how Post Café can help you put your best foot forward on social media by creating the real estate content your audience wants to see and posting it to your social profiles for you.