ANNOUNCEMENT: As of August 1, 2018, Facebook is no longer allowing automated posting on personal profiles.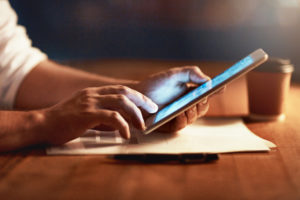 Due to Facebook's recent API changes in the wake of Cambridge Analytica, third-party apps, like Post Cafe, have been affected. But don't worry, we won't let you get caught off guard by this change. As a Post Cafe user, here's what you need to know:
Facebook is No Longer Allowing Automated Posting on Personal Profiles
The new restriction means that Post Cafe will no longer be able to automatically post to your personal Facebook profile on your behalf.
The automated posting restriction goes into effect August 1, 2018.
After that, if you're still connected to your personal profile through Post Cafe, your posts will not show up on your timeline any more.
Facebook's Announcement
"The publish_actions permission will be deprecated. This permission granted apps access to publish posts to Facebook as the logged in user. Apps created from today onwards will not have access to this permission. Apps created before today that have been previously approved to request publish_actions can continue to do so until August 1, 2018."
This policy shift comes at a challenging time for Facebook, which has been working to protect users and their data in the wake of the Cambridge Analytica scandal, where as many as 87 million users had their profile data improperly used for political ad targeting.
Stay Connected to Post Cafe With a Business Page
To stay connected to Post Cafe, you'll either need to convert your personal Facebook profile to a business page or create a new Facebook business page. Visit the "Create a Page" section on Facebook and make the switch today.
And remember, once you create your Facebook business page, you'll also need to update your profile connection within the Post Cafe dashboard. This way you'll be able to receive automated posting on your business profile. Here's how:
Go to your Post Cafe dashboard
Select Social Settings from the drop down menu
Disconnect your personal Facebook profile
Connect your Facebook business page
At Post Cafe, we're constantly thinking of new ways to help businesses, like yours, better address the outcomes of their social media efforts. Our dedication to continued innovation is what sets us apart. We appreciate your patience through Facebook's recent updates and look forward to creating more unique opportunities for you to share branded content online.
Trusted by industry leaders, Post Cafe helps brands grow a strong social media reputation with relevant and engaging content that helps you stay top-of-mind. Try it free today!