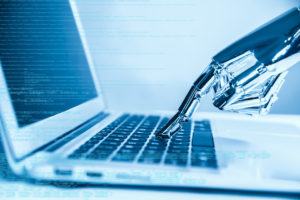 Should you automate social media posting in 2019?
As a business owner, you likely know that creating and maintaining a stellar social media presence for your brand is one of the most effective ways to market it. You probably also know, however, that getting your social media marketing right can be an extremely time-consuming task.
But what if there were a way to make social media posting easier, less time-consuming, AND more effective? Enter social media automation.
Here are three reasons why you should automate social media posting in 2019:
1. It will allow you to actually create—and follow—a social media strategy
For busy business owners, social media outreach often falls, despite their best intentions, to the back burner. When you are occupied with the day-to-day dealings of building and managing a company, you simply do not have the extra hours required to be able to properly handle your social media marketing. So, you find yourself struggling to find something—anything—to share since it's been too long since your audience has heard from you.
But relying on automation allows you to post more intentionally. It affords you the opportunity to think about which platforms might be most effective for your brand, rather than just posting to the one that seems to be the easiest. It lets you schedule your posts at the time you deem best in terms of reaching and resonating with your target audience, rather at the time that you were able to steal a couple of minutes to put something up. And it allows you to control and select the content you share, instead of simply tossing up the fastest thing you could get your hands on.
2. It will allow you to be consistent.
In order for any social media strategy to be successful, it must be consistent. While that may not necessarily mean you need to be posting to each platform on a daily basis, it does mean that in order for your efforts to be effective, you need to ensure that your message is reaching your audience regularly. There's simply too much competition out there for their attention. If they do not hear from you on a regular basis, they'll forget you. And any progress you've made up to this point will be erased.
When you automate social media posting, you'll be able to maintain the level of consistency required regardless of what else might come up. You can schedule your posts to go live at the time interval you have deemed optimal for your audience, and you can ensure that you are varying the type of content you are sharing, and when.
3. It will allow you to see what's working. And what's not.
For social media marketing to be most effective for your brand, you need to consistently monitor its successes and shortcomings. Most social media automation tools provide their users with easy access to data and analytics they might otherwise not know how to find, or how to interpret. By giving you the tools you need to test things like the number of users you are reaching, the level of engagement you are eliciting and the traffic you are driving, you are able to make informed decisions about adjusting and adapting your social media strategy going forward.
As we head into 2019, set your brand up for success in the new year by turning to social media automation. By allowing a service like Post Café to write and post the engaging social content your audience is looking for, you will give yourself the gift of time to focus on growing your business.
I added the focus keyword three times: Keyword density is now 0.5%. which is good. It was zero before.